Best of East Africa
Booking Dates
12/02/2022 through 11/29/2023
Travel Dates
12/02/2022 through 12/02/2023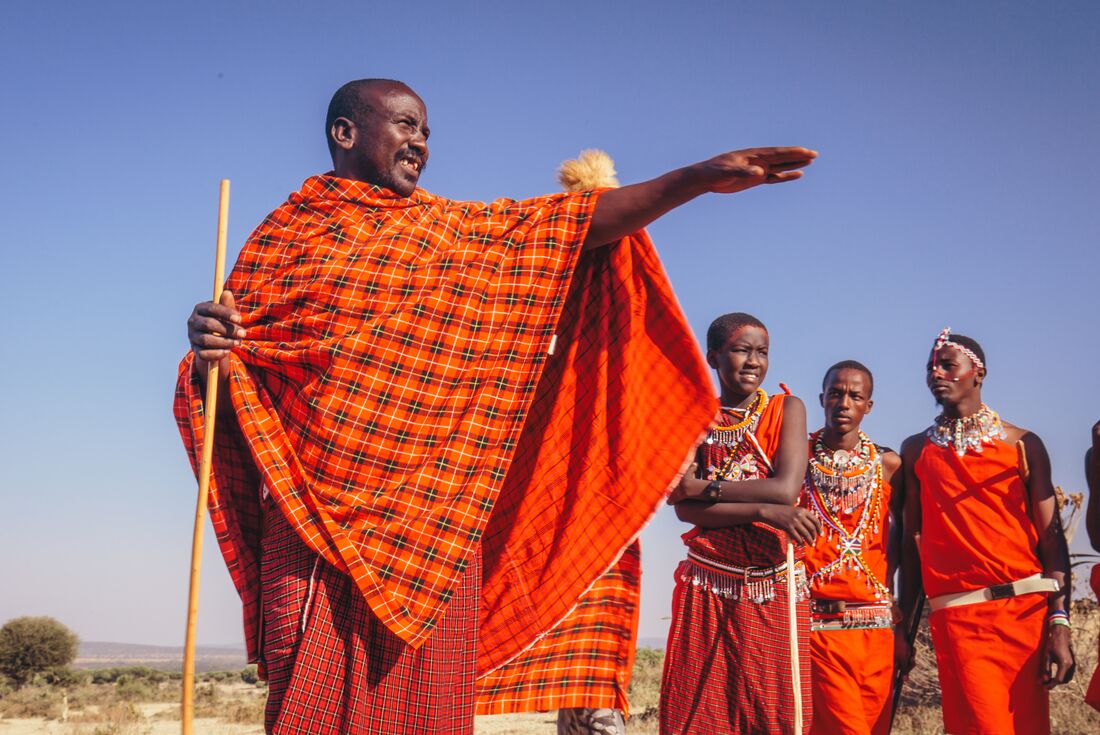 Best of East Africa

Take 20 days to uncover the best of eastern Africa as you travel across Kenya and Tanzania on a Lonely Planet Experience. Turn your attention to the wild as you search for flamingos in Lake Nakuru, the black rhino in the Ngorongoro Crater and the Big Five in the Serengeti. Swap the savanna for a higher elevation when you visit Usambara Mountains, and then leave all your cares behind as you relax on the endless white sands of Zanzibar's Northern Beaches. Give East Africa an in-depth viewing as you travel from Nairobi to Zanzibar with a local crew and a small group of avid travellers.

Activities
Lake Nakuru – Village Walk & Cooking Class
Lake Nakuru – Overland Vehicle Game Drive
Loita Hills – Cultural talk and village visit
Masai Mara – 4×4 Game Drive
Masai Mara – 4×4 Game Drive
Ngorongoro Crater – 4×4 Game Drive
Serengeti National Park – 4×4 Game Drive
Serengeti National Park – 4×4 Game Drive
Serengeti National Park – 4×4 Game Drive
Mto Wa Mbu – Village walk & local dinner
Irente – Lushoto hike
Irente – Local lunch
Highlights
Venture into the incredible Masai Mara National Reserve for a full-day game drive in an open-top 4WD, looking for lions, cheetahs, elephants, giraffes and more.
An early morning game drive through Lake Nakuru National Park might be your best chance of seeing black and white rhinoceroses in the flesh.
Take a cooking class in a small village and learn some Kenyan recipes, then share your creations at a camp dinner under the stars.
Explore the Serengeti, a wildlife arena like no other. You're bound to spot most of Africa's iconic Big Five game on your adventures at sunrise and sunset – when the animals are most active.
Meet with local community members and join in on village activities in Mto wa Mbu with a guided stroll around the farming areas.
| Day | Description | View All |
| --- | --- | --- |
| Day 1 | Nairobi | Details |
| Day 2 | Lake Nakuru National Park | Details |
| Day 3 | Lake Naivasha | Details |
| Day 4 | Lake Naivasha | Details |
| Day 5 | Loita Hills Maasai Village | Details |
| Day 6 | Masai Mara National Reserve | Details |
| Day 7 | Masai Mara National Reserve | Details |
| Day 8 | Nairobi | Details |
| Day 9 | Nairobi | Details |
| Day 10 | Mto wa Mbu | Details |
| Day 11 | Ngorongoro Crater / Serengeti National Park | Details |
| Day 12 | Serengeti National Park | Details |
| Day 13 | Serengeti National Park / Mto wa Mbu | Details |
| Day 14 | Usambara Mountains | Details |
| Day 15 | Usambara Mountains | Details |
| Day 16 | Dar es Salaam | Details |
| Day 17 | Stone Town | Details |
| Day 18 | Zanzibar Northern Beaches | Details |
| Day 19 | Zanzibar Northern Beaches | Details |
| Day 20 | Stone Town | Details |